CAMP's latest location showcases the art of child's play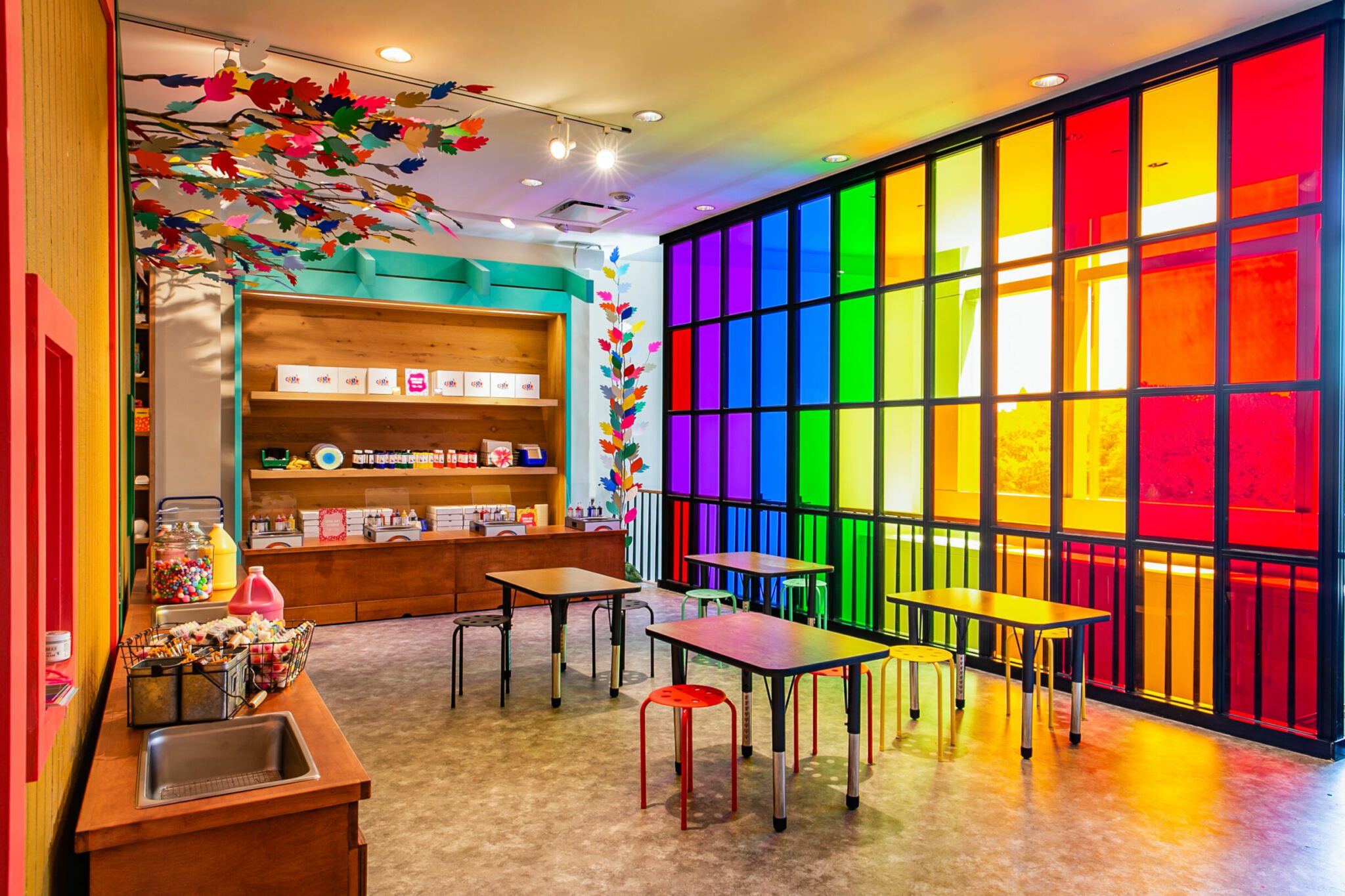 In today's tech-driven world, retail leaders are focused on using online media and marketing to drive customer engagement. To stand out and grow in an increasingly competitive environment, marketing and CX managers believe that a complete digital strategy is essential. But in CAMP's word, the main goal is to get their customers to drop off their devices and to play.
So far, the experiential retailer for families has been successful in its mission: the typical family spends up to two o'clock in CAMP stores, browsing products and capitalizing on the unique characteristics and experiences of each location. CAMP will continue to stay true to its mission while continuing its brick and mortar expansion. By the end of 2021, the retailer will have nine stores nationwide, with new locations set to open in Boston, Los Angeles and New Jersey.
But for its latest New York store at The Shops in Columbus Circle, CAMP is focusing on the power of creativity. The location, well called Art CAMPS, recalls the summer camp and its myriad of activities. Showcasing a kaleidoscope of colors, interactive installations and modular spaces, visitors can choose their own adventure and enjoy new creative freedom: they can browse products, make crafts, participate in theater workshops and even participate in an improvised hour of storytelling around a camping room and fireplace.
"For our CEO and founder Ben Kaufman, the birth of CAMP as a whole was built around this notion of having a space for parents and children to be together all the timeAri Levinson, Director of Partnerships for CAMP, explained in an exclusive interview and tour of space. "We are targeting millennials who have children between 4 and 9 years old because he woke up every morning and wondered what he was going to do with his children. Living in a place like New York, there are a ton of experiences but a lot of them are expensive or they take a long time to get there or they are designed for Instagram – not real life. CAMP, however, is designed to be a space where families can come and play together.
On the first floor, consumers can purchase a huge range of merchandise – from the hottest LOL Surprise! outings to beloved games millennial parents played in their youth, such as Pretty Pretty Princess. Kids can even hop onto CAMP Speedway to test out the shop's selection of scooters, plasma cars and wild animals that can be driven. Near the main entrance is a glitter-laden dance booth where visitors can host mini dance parties and tinker with interactive digital instruments on the floors.
Integrating nostalgic toys with new brands and trendy products helps encourage organic discovery and play, explained Levinson. "This floor is meant to be a completely open and free game. Our goal at CAMP is never to sell a product first; it's just so that people are surrounded by things they might enjoy. CAMP also prides itself on merchandise stores based on specific categories or types of play rather than age or gender. By grouping dolls, dress-up items, and clothing into non-binary groups, children are encouraged to discover and interact with products that organically turn them on rather than feeling confined to specific rules or boundaries.
Interactive spaces inspire product testing and creation
While the first floor is designed to inspire families to play and revel in toy nostalgia, the second floor inspires parents and children of all ages to immerse themselves in the Art CAMP experience and explore all the facets of the visual arts.
Visitors can buy Scheduled entry tickets at $ 15 to "rent a space" and take advantage of the entire creative space. Ticket fees are then credited for any activity. For example, visitors can throw paint in the splash room, create colorful art, dye a t-shirt or gym bag, or even get dirty in the Slime Lab. If customers prefer to 'pick it up and go', tickets can be redeemed for any product, even craft boxes they can make at home.
"One thing we're going to eventually explore is a program that allows parents to drop their kids off on a Friday for two hours, so they can go out and have dinner together," Levinson said. "Our CAMP advisors, as we call our associates, will do crafts with the kids, play a movie and buy pizza. "
The free play allows buyers to let their creativity run free, but if visitors prefer something more structured, Art CAMP offers a program of events and classes. The lineup is designed for kids of all ages, so they can build their own pool noodle monsters, learn to make their own clay, and even take acting, storytelling, and STEM classes.
Photos courtesy of CAMP.