Car wash, bake sale to benefit 8 year old boy in Newburyport | Local News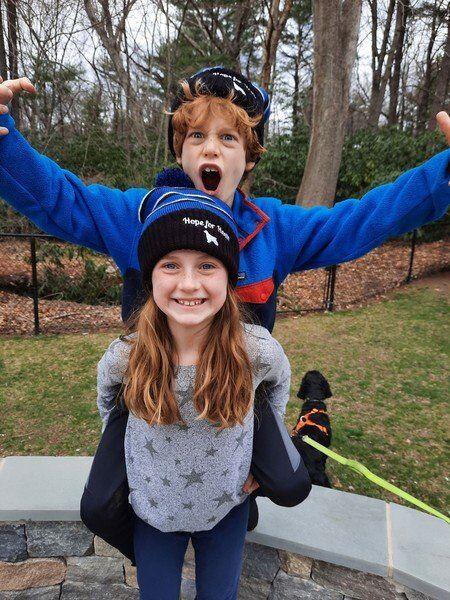 NEWBURYPORT – The city's 3/4 Girls Lacrosse team will host a car wash and bake sale on Saturday afternoon to raise funds for Heeth Atanasoff, an 8-year-old boy with a passion for athletics and aplastic anemia severe.
Heeth, a third grader at Francis T. Bresnahan Elementary School last year, was diagnosed with a rare blood disease in February and was initially due to receive a bone marrow transplant in April.
Her 10-year-old sister, Keene, was compatible and had planned to be the donor, but unforeseen medical circumstances prevented the transplant from going as planned.
With the transplant on hold, the medical team at Dana-Farber and the Boston Children's Cancer and Blood Disorders Center in Boston had to go ahead with antithymocyte globulin immunosuppressive therapy in an attempt to replenish Heeth's cell supply. bone marrow.
According to his family, Heeth has to wait a few months to see if this treatment is successful. Otherwise, a bone marrow transplant may still need to take place.
Heeth's birthday is in August and his family is hoping to have answers by then.
For now, he undergoes transfusions every few days at the Jimmy Fund Clinic to keep his platelets, red blood cells and white blood cells at a functional level, his family said.
In the meantime, a fundraiser is being organized through the Children's Organ Transplant Association called "COTA for Heeth's Hope", which has raised over $ 70,000 of its goal of $ 100,000.
Keene's lacrosse coach Jake King helped organize the car wash and bake sale this weekend in hopes of helping the family pay for their medical bills.
"She's an absolute darling," King said of Keene.
Although mask warrants were lifted during the season, Keene continued to wear his mask during practices and games and took extra health and safety precautions for the sake of his brother.
"You could still see she had a huge smile behind that mask," King said, noting that some of the games were in 95-degree weather, but Keene continued without complaint.
The car wash and bake sale will take place at Newburyport High School Semicircle, 241 High St., between 1 p.m. and 3 p.m. on Saturday.
About 20 third and fourth year lacrosse players and their coaches will be there to wash the cars in exchange for donations.
While this is happening, people are encouraged to get out of their cars and check out the Bake Sale, which will feature homemade treats for humans and dogs.
There will also be a draw to win a Maverik lacrosse stick. Cash or checks made payable to the Children's Organ Transplant Association will be accepted and all prizes will be suggested, so people can donate any amount they wish.
In addition to this event, there will be 30 days of freebies to raise funds for COTA for Heeth's Hope later this summer.
Local parents Amber Roback and Kristen Bonavita worked to raise hundreds of dollars in prizes donated by local individuals and businesses.
There will be daily draws for these prizes between July 12 and August 10. A donation of any amount – $ 10, $ 20, $ 50, $ 100, or whatever anyone chooses – will enter participants into each daily draw, until they win or the event ends.
If someone wins, they can make another donation to be entered in the draw again. Donations must be submitted by 11:59 p.m. the day before the draw for a chance to win.
Winners will be announced at https://www.facebook.com/COTAForHeethsHope.
More information on all of these events, as well as blog posts following Heeth's story and the link to fundraising are available at https://cota.org/campaigns/COTAforHeethsHope.
A previous story on Heeth can be found at https://www.newburyportnews.com/news/local_news/newburyport-boy-8-to-receive-bone-marrow-transplant/article_734622b6-2ddb-5eaa-802f-3c926df0242f.html .