Holiday cheer abounds as annual Padanaram Christmas festival returns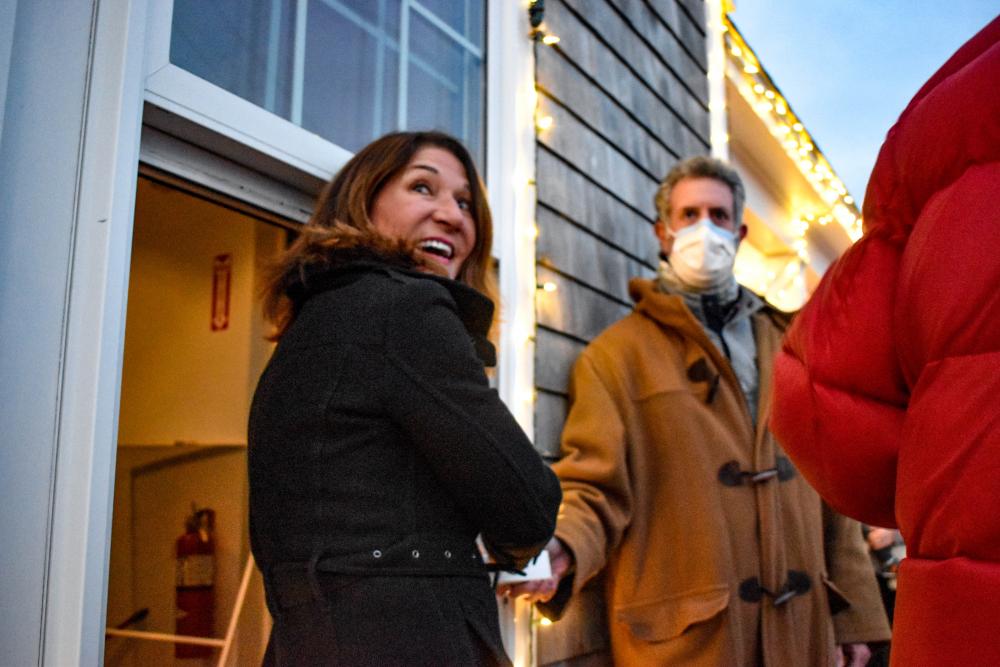 It's starting to look (and feel) a bit like Christmas in Padanaram.
After the cancellation of Covid last year, the streets of the village were once again filled with families on Saturday as they checked out a variety of holiday events and activities and shopped at local businesses during the festival of Annual village Christmas.
"Now more than ever, people crave normality again," said Molly Armando, member of the Dartmouth Moms Group, which helped organize this year's festivities with the Padanaram Business Association.
Throughout the day, the children had the chance to meet Santa Claus, listen to the stories told by "Professor Kringle", and Lt. Gov. Karyn Polito, who owns a town house, capped the festivities by lighting the tree
On the terrace of the Farm & Coast Market, the children were able to write letters to Santa Claus.
Six-year-old twins Mackenzie and Madison Ferreira said they were very happy to be able to send Christmas greetings to Santa. While Madison said she "can't remember" what she wanted for Christmas, sister Mackenzie said she hopes to get LOL Surprise dolls.
"That's what I want," she said.
Outside the Milbury Real Estate office, partner Margo Choquette and broker Maggie Tomkiewicz distributed popcorn to dozens of families.
Tomkiewicz has been attending the festival for 30 years and says she never tires of it.
"You are doing it for the community," she said.
"Although you smell a little bad after that," Choquette said with a laugh.
The Cultural Center also opened its doors to launch its annual holiday exhibit. This year's exhibition features 120 pieces by 43 different artists.
The works include watercolor landscapes, acrylic portraits and a variety of abstracts.
"There is a lot of diversity," said gallery coordinator Jill Law.
The exhibition will run until December 19. Hours of operation are 11 a.m. to 3 p.m. Thursday to Saturday and Sunday 11 a.m. to 4 p.m.
To crown the festivities, the inhabitants gathered at the maritime center to witness the lighting of the very first village. buoy tree.
The honor of lighting the new tree went to Lieutenant Governor Karyn Polito, who has a house in town.
"It was about time we brought some more joy and happiness to our village," Polito said. "After 22 difficult months, it was great to see people come together in the community they love."
Residents have the option of placing bids on the hand-decorated buoys. The auction runs until December 15th.
To make an offer, galabid.com/buoytree or scan the QR code on the tree.
Armando said she was very satisfied with the participation in the return of the festival and is already looking forward to collaborating with the Padanaram Business Association for 2022.
"Each year it will only get bigger and better," she said.