How Formula 1 can do its part to spruce up unsatisfactory car launches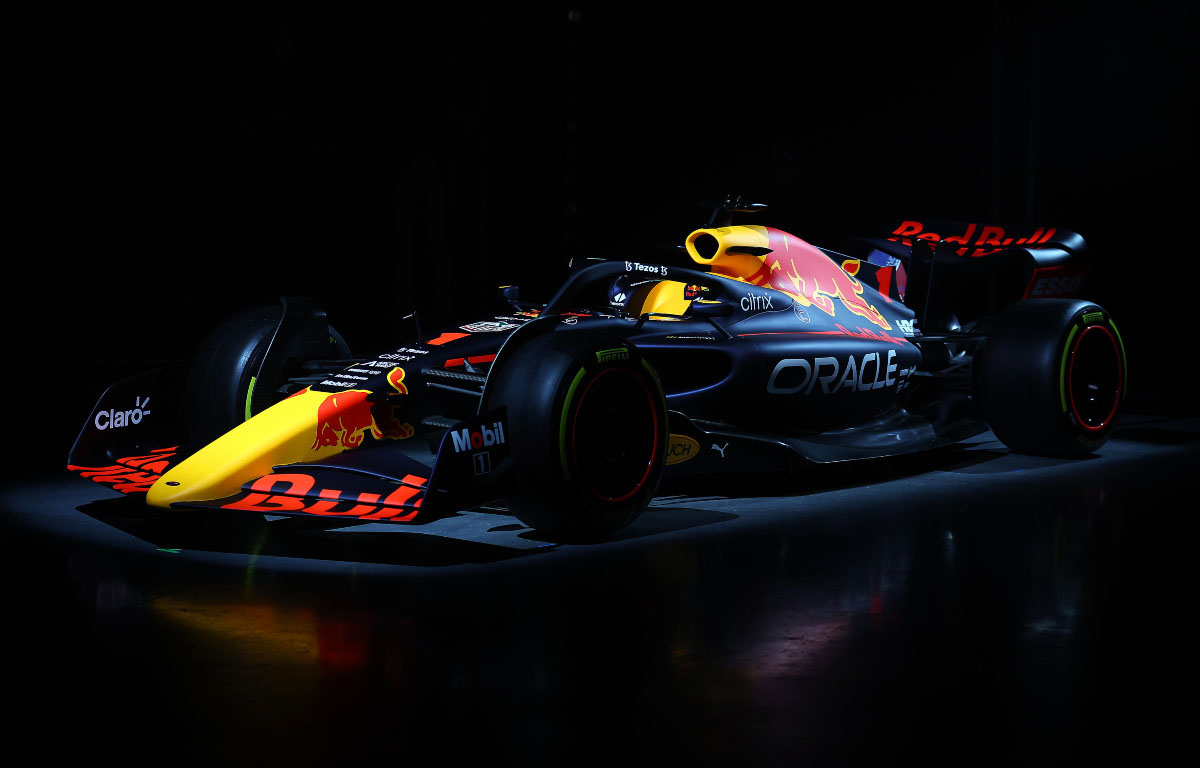 When does a reluctance to reveal secrets stray into the territory of fooling fans? It's a question Formula 1 has to grapple with after a strangely unsatisfactory start to its new era this week.
The regulatory changes for 2022 are widely seen as the most significant in a generation – although some may recall the same being said of those for 2009, 2014 and 2017 – and, following years of intense research, come with the promise of revolutionizing running.
Simplified aerodynamic surfaces, ground effect and 18-inch wheels, with hubcaps and fins, are just some of the changes intended to increase overtaking possibilities.
And after the highly anticipated new rules, originally slated to be introduced last year, were delayed 12 months due to the pandemic, you might think we've waited long enough to see the new cars in all their glory.
But some teams, it seems, are determined to keep us waiting a little longer, revealing cars they openly admit bear little resemblance to the real thing.
First off the block was Haas, whose digital renderings of the new VF-22 released on February 4 bore striking similarities to the shiny concept car unveiled by Formula 1 at Silverstone last July.
Was this the first proof that the new rules are so restrictive, depriving designers of the possibility of finding interesting and innovative solutions, that one size fits all?
Not quite, acknowledged technical director Simone Resta and team principal Guenther Steiner, who immediately teased the Haas – whose images were based on an early development stage – will be somewhat different when they take the track for pre-season testing.
Then, on Wednesday, Red Bull launched the RB18, Adrian Newey's latest creation and the car they hope will enable Max Verstappen to defend his world championship.
Except they didn't, instead discovering a contraption that famed F1 tech pundit Craig Scarborough said wasn't even legal, with no brakes, hubcaps, suspension springs or shock absorbers – and no shame either.
"Because it's a new regulation, it's going to change very, very quickly," said team principal Christian Horner, seemingly impassively. "I think by the time we get to the first race the car won't look much like that."
It was left to Aston Martin to be the first to unveil a real design on Thursday and they were applauded for doing so – and were quickly followed by McLaren on Friday – but it came to something when the teams are praised for bringing the real cars to car launches.
At this point, it would be more accurate to refer to these events as 'team launches' – unabashedly celebratory conferences where new staff are officially welcomed, new partners are officially announced and the goals and ambitions for the upcoming season are defined.
Too often these days the car itself – as was the case at the Red Bull launch, where the team's title sponsorship deal with Oracle quickly became the main focus of the online presentation. – is reduced from centerpiece to an unsatisfactory hybrid billboard.
It is, of course, the prerogative of the teams to present their cars in any way they choose, although it is certainly no coincidence that the last truly inspiring classic launch took place 15 years ago with the unveiling of the McLaren MP4-22 in Valencia.
Liberty has identified this as an issue in the past, with German publication Auto Motor und Sport reporting that their proposal for a joint launch event involving all 10 teams in 2019 was rejected – unsurprisingly with teams fearing rightly their design details. being exposed.
But with F1 owners having made a significant breakthrough in terms of technical transparency this year, it may be high time to try again.
One of the various sporting rule changes for 2022 will see both Friday practice sessions held later in the day, cutting race weekends from four days to three.
This will leave mornings free for media duties, which Ross Brawn says will include demo sessions where teams will be asked to elaborate on car updates for each race before declaring them to the FIA, presumably. in the same way as the powertrain. the components of each car are currently released.
It remains to be seen how this will work in practice and, indeed, whether people will be particularly interested when the human elements of a Formula 1 season – the controversies, rivalries and word wars that accompany them – take precedence. on machinery.
A 2022 #F1 car! On a track! 😍pic.twitter.com/KFE6JMEv26

– PlanetF1 (@Planet_F1) February 11, 2022
Admittedly, it's hard to imagine Resta attracting a lot of people to detail how Haas plans to score points in Canada following Verstappen and Lewis Hamilton's anger at beatings in Baku.
If successful, however, the concept could help break down the walls teams have built around themselves for too long in a sport in which nothing, with team photographers patrolling the pit lane, remains. secret for a very long time anyway.
The irony of the RB18 non-event is that last month Red Bull's Hangar 7 hosted the start of the World Rally Championship season, where the designers' egos and wary minds were left at the door as as new cars from Toyota, Hyundai and Ford were officially unveiled just meters apart.
With all three revealed within 20 minutes of the hour-long presentation, the drivers happily pushing their rivals' cars, the WRC launch was a reminder of what is achievable when self-interest is secondary to the greater good and there is no reason why a similar format could not be adopted by Formula 1.
Could the weekend before the first pre-season test, for example, be devoted to the unveiling of the cars – five on Saturday, five on Sunday – during a walk along the Barcelona pit lane broadcast in live on YouTube?
A joint launch could, for a start, put an end to the "no, after you" behavior of teams arriving late for testing and the cameras could maintain a respectful distance while showing the cars – the actual cars – in their natural habitat.
The time-limited nature of a multi-team presentation would also encourage teams to focus on the essentials – car, drivers, technicians and team leaders – without falling into the superfluous elements of modern launches.
The marketing trivialities of Oracle Red Bull's announcement and Lawrence Stroll's Aston Martin monologue, making half-hour presentations twice as long? Save it for press releases. Just show us the car, please.
Lando Norris and Daniel Ricciardo's film recording a song in 2021? Fan questions asking Sebastian Vettel for the thousandth time what he would be like if he wasn't a racing driver? Save it for social media, where those who want to see it can pick it up. Just show us the car.
The golden days of F1 car launches, with Spice Girls concerts, DHL deliveries and trips to Venice and Moscow's Red Square, were all about showcasing Formula 1 in the most extravagant and ethereal, selling a world that most could barely comprehend – but these imaginary lands never extended to the cars themselves.
Beneath the lavishness of the launches, there was a core layer of authenticity represented by the real car, that race-ready symbol of a team's hopes and dreams, that would go on to win or lose, deliver or disappoint.
When people can't believe what they see, sports have a problem.
And if the teams themselves can no longer be trusted to launch cars properly and without causing deliberate confusion, it's time Formula 1 got rid of them once and for all.