HVCC triathlon bike raising awareness among female athletes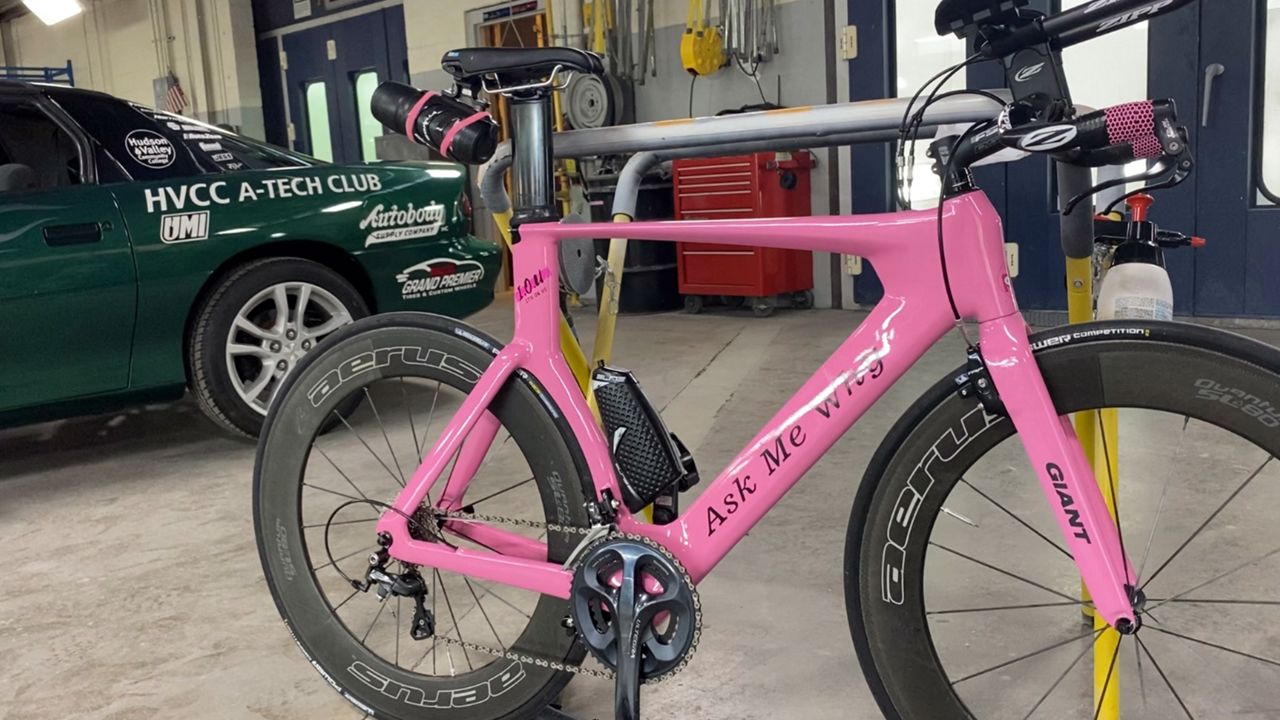 Mya Julius has been working with cars for almost 4 years now. But his passion is not to build them. It's painting and detailing, and using his creativity to breathe new life into many of these cars.
"It's kind of like a dance," Julius said. "Rocking back and forth with the paint. It's really relaxing for me. I appreciate."
Although the prep work is going well, once the paint shop doors are closed. This is where Julius' best work is done.
While still in her freshman year at Hudson Valley Community College, the freshman has already gained quite a bit of experience.
"Here I did a lot of bumpers, fenders, doors, and then this bike was definitely my favorite," Julius said.
The bike she is referring to is a triathlon bike that HVCC professor Dr. Chris McNally will be riding this summer in East Coast triathlons.
"The cars are absolutely pristine when they leave our store here. So when it came time to redo the color scheme on my race bike, I knew I had to bring it here for the students to work on," McNally said.
The first thing you'll notice is the hot pink color stuck to the bike. The frame is covered in slogans and phrases like the one you'll see on the right side, which reads "Ask me why?"
"It's part of a grassroots movement I started called 'IOU', it's on us," McNally said. "The idea behind IOU is to raise awareness about the sexual harassment of female athletes."
McNally says when competitors and fans see his 6-foot-4 frame on an all-pink bike this summer, he hopes it leads to meaningful conversations.
And knowing that Julius, one of only two female students in the body paint program this year, was the artist behind the bike was "kismet," as McNally called it.
"We have a professional body shop woman working on this bike. It was meant to be," McNally said.
For Julius, the possibility of her work sparking a conversation about change is a sign that she's in the right field.
"It means a lot to have the campaign and to have it be a thing," Julius said. "Then to be a part of it and kind of roll it out and be a part of it starting and spreading and showing everybody means a lot."