Release of sensory fragrances from the beauty brand Gabar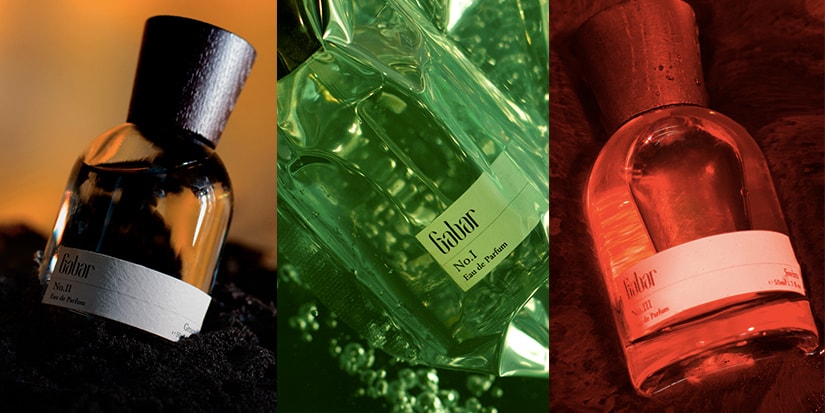 Founded in 2020 by Phway Su Aye and Su Zar Wai Hnin, Gabar is a fragrance brand for the mind and body that pays homage to the beauty and diversity of Myanmar. For its inaugural launch, the brand has released a trio of sensory fragrances.
"Being able to help a new generation use the principles of mindfulness to slow down and become more confident in their voice and identity is at the root of Gabar," Aye shares with HYPEBAE. "For us, perfume and beauty can be important platforms for this. The scent has the ability to bring back memories quite viscerally and change the state of mind in ways that no other sense can. Hnin added, "We wanted to embrace the idea of ​​layering, mixing and matching scents, and inverting the idea of ​​a gendered signature scent so that the scent doesn't feel so precious and stiff."
The first offering, called "Float", gives off a sweet and decadent floral scent thanks to its notes of lemongrass, bergamot and basil. "Ground" is for those who prefer dark, creamy notes as it comes with hints of pink pepper, saffron, ginger and cilantro. Finally, "Swim" is infused with jungle notes of blackcurrant bud and galbanum, which mingle with wild fig, jasmine, iris and green tea.
From 2021, 10% of the company's revenue will be spent annually on Myanmar catering. Donations will also go to Prospect Burma, a UK and Myanmar-based charity that offers scholarships to young people in Myanmar. In addition to fragrances, Gabar is expected to launch two more beauty products later this year, inspired by "new urban youth".
Priced at £ 120 GBP (approx. $ 165 USD) each, 'Float', 'Ground' and 'Swim' are now available through the Gabar website.