"Talking" with Chef Kate Williams Siren Hotel Dining Spots Tempting menus and inspirations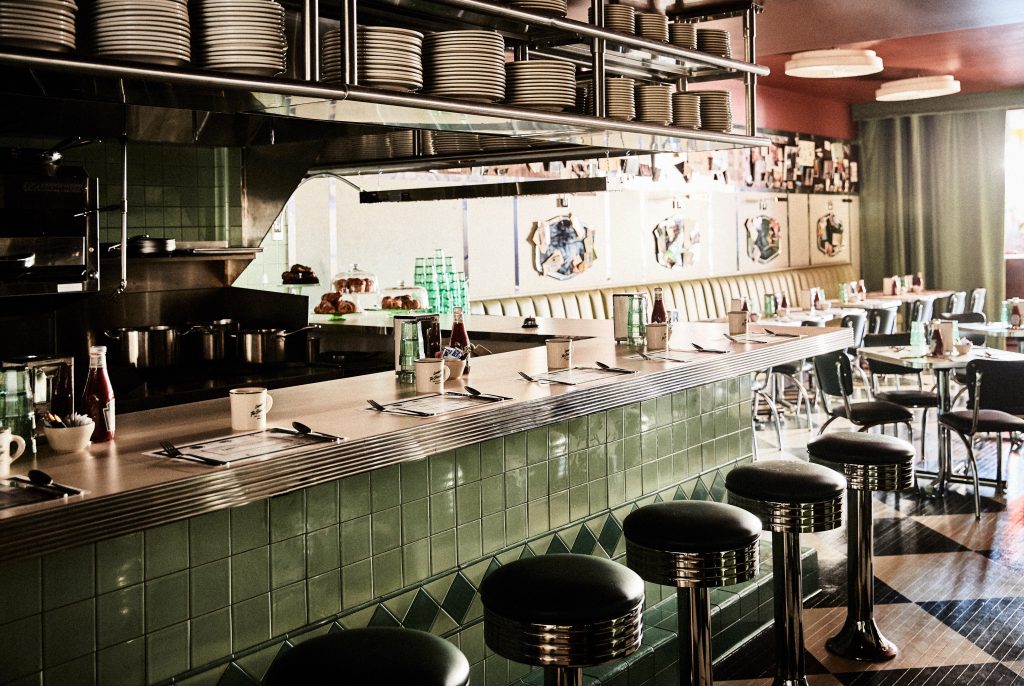 There is something so magical about walking through the doors of your favorite restaurant. After so many months of pandemic closures and restrictions, it's more than enchanting now. AT being seated by a host, ordering something you never dared to do at home and sipping the cold of a cocktail as the buzz of conversation fills the space around you has become so much more important after this last one year.
the Mermaid Hotel and its amenities are certainly a big contributor to the magic of downtown Detroit. Karl's striking and time-traveling interior, the delicious beers of Siren Cafe and Sweets The luxurious and all pink atmosphere gives only a mystical fantasy in terms of hospitality.
As the Candy Bar begins to accept more guests and Karl's reopens to the public, Chef Kate Williams, owner and chef of Karl's, and Ryan Villareal, director of food and beverage at Siren Hotel, talk about the environment of a restaurant, its inspirations and, of course, their favorite dish on the menu.
HOW DOES KARL'S USE LOCAL PRODUCTS AND GOODS?
Chief Williams: "We use as many local products as possible! We buy a lot of product from Cherry Capital Foods, based in Traverse City. They source their supplies from farms and manufacturers across the state. We also love our farmers and suppliers in Detroit – Food Field, Marrow Detroit, Brother Nature and of course Guernsey Dairy, my very first job, provides us with heavy cream, sour cream, ice cream and all the stuff. other dairy products! "
HOW DID MANAGEMENT AND PERSONNEL RELATIONSHIPS DEVELOP DURING THE PANDEMIC?
Villaréal: "The relationship between management and staff has only grown stronger throughout this pandemic. Our teams have come together in a positive way to combat the struggles that the pandemic has brought about, to learn the lessons of this unprecedented time and to unite as we reopen our doors stronger than ever!
WHO ARE YOUR INSPIRATIONS?
Chief Williams: "My mother and my grandmothers. There was NOTHING they couldn't do. No problem too big, no crisis too strong. Grandma Barb made all the doll toys and clothes for 5 girls when they had no money, and Grandma June taught herself to type, drive and travel the world after being widowed. And if you need a project done, call my mom. Sharon Williams can paint an entire house (including the corners I miss and the areas I forgot to glue) in about 24 hours.
HOW DO KARL'S AND CANDY BAR PLAN TO CREATE A BETTER ENVIRONMENT FOR EMPLOYEES WHEN PEOPLE RETURN TO WORK?
Villaréal: "We offer higher salaries than the board and hugely important benefits to our employees, not only as an incentive, but also as a belief in the well-being of our staff as a whole. "
IF YOU CAN DRINK A GLASS WITH SOMEONE LIVING OR DECEASED, WHO WOULD IT BE AND WHAT WOULD YOU DRINK?
Chief Williams: "My dad's dad, my grandfather Jack. I never met him, he died before I was born. He was drinking Manhattans, so we were drinking Manhattans… in fact, his sister was pouring him a Manhattan in northern Michigan when he died. My dad thinks very highly of the man he was, and it would be great to get a taste of that.
WHAT ARE THE MOST IMPORTANT THINGS FOR HOSPITALITY STAFF, BEHIND THE SCENES, THAT RESULTS FROM A WIRELESS GUEST EXPERIENCE?
Villaréal: "Fostering a culture of education, passion and individuality among our staff is paramount, as well as strong and consistent communication. We lead by learning.
WHAT IS YOUR FAVORITE MENU ITEM?
Villaréal: "Our fried cheese curds, served with a complex chili jelly, represent what we do best here at Karl's: classic American dishes with a modern chef touch and technique.
Chief Williams: "The Maurice salad from the Barb. This is the thing I craved the most regularly during COVID 🙂 Or maybe the chicken fingers… or the meatballs…. Ha! Spoiler alert! Karl's menu is really what I want to eat a lot, lol.
As always, be sure to subscribe to our newsletter for regular updates on all things Detroit and more.