The body of a 2 year old child missing from Baton Rouge found in Mississippi; stepfather accused of his disappearance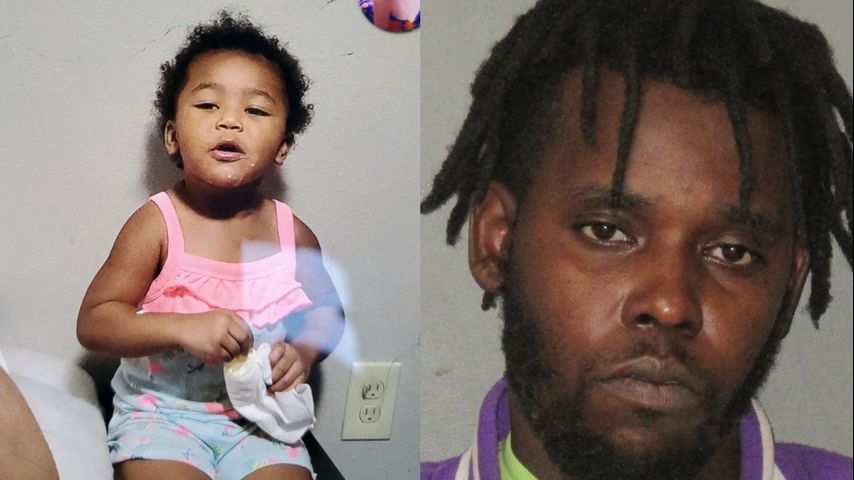 BATON ROUGE – The body of a toddler from Baton Rouge has been found in a remote area of ​​Mississippi after a days-long search for the missing child.
Nevaeh Allen, 2, was found dead Sunday in the Logtown area of ​​Hancock County, the Baton Rouge Police Department confirmed on Sunday.
The FBI, in conjunction with the Hancock County Sheriff's Office, closed Logtown Road off the Mississippi 604 at Pearlington on Sunday to search for the body of Navaeh, who was allegedly last seen in the Baton Rouge neighborhood when his stepdad put her down for a nap on Friday.
Detectives arrested Phillip Gardner, 30, described by family as the girl's stepfather, earlier Sunday afternoon. Gardner was booked for illegal disposal of remains and obstruction of justice, suggesting that the toddler's body was hidden somewhere.
Nevaeh was last seen when Gardner fell asleep looking at her around lunchtime on Friday. She was not discovered as missing until she the siblings returned from school around 4 p.m. Friday and the apartment door was open.
The toddler was reported missing from his home, an apartment complex on La Belle Avenue, in the Belaire neighborhood of Baton Rouge.
Of the charges against Gardner, police said they were able to obtain enough information during his interrogation over the weekend to charge him with a felony related to allegations that he hid the child's body.
Police, firefighters, state police and the FBI were involved in the three-day search.
WBRZ will continue its coverage throughout Sunday.
On Friday evening, the soldiers issued a level II Notice of missing child in danger as police searched for Nevaeh Allen. The alert was canceled Sunday afternoon.
The mother of the child, Lanaya Cardwell, said she left her children with her boyfriend alive, the suspect, on Friday.
In an interview with WBRZ, Phillip Gardner's mother, Kim Holmes said: "I don't see my son hurting a child."
Her son was then charged in connection with the case. He was taken into custody earlier in the weekend and questioned.
"These should be the last two adults to see these children, they should be questioned," said Casey Amacker, the missing toddler's uncle.
Amacker doesn't believe his sister has anything to do with the toddler's disappearance, but understands why she is being questioned.
"I think that [police] should take everyone, the two adults, and ask them all the questions because who can identify anything about her leaving this room here and going down those stairs. The story doesn't make sense, "Casey Amacker said.