What are wellness scents and can they improve your energy?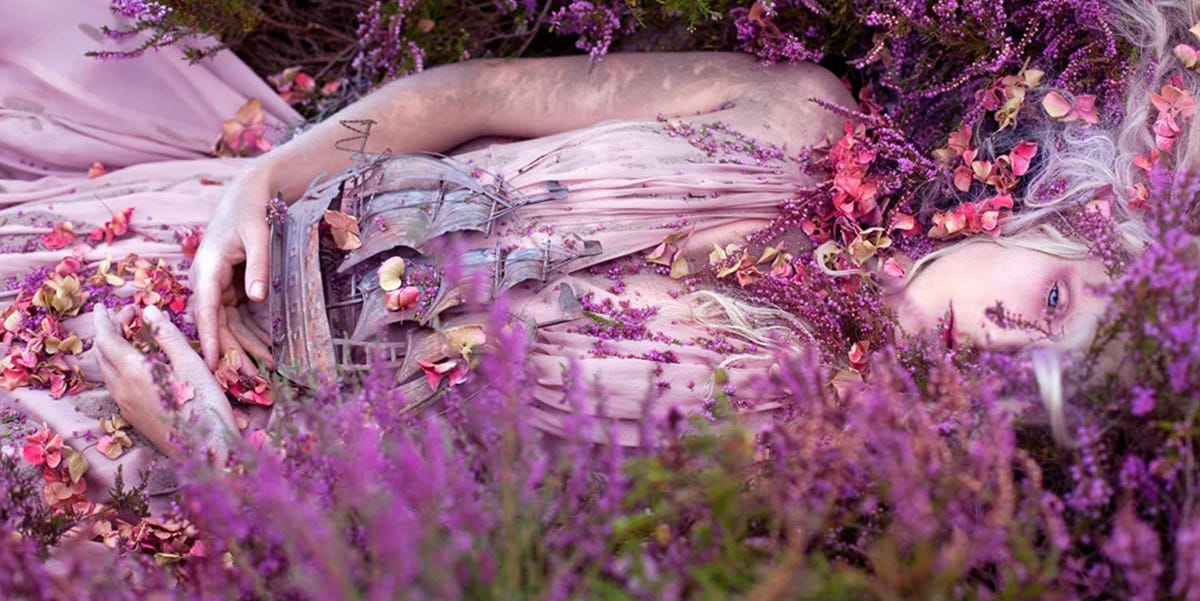 The boom in the wellness industry shows no signs of slowing down. It is now worth $ 1.3 trillion worldwide, according to a McKinsey report, and it's a sector that is growing by up to 10% a year.
Of course, this was exacerbated by the pandemic, where a new conscious consumer emerged; one who is interested in buying products that do more. In the beauty industry in particular, this translates into consumers who want products that are not only effective, but have a broader purpose. Are they "clean"? Are they durable? Does the brand match my values? These elements have already played a role in skin care and makeup, but one of the latest frontiers is fragrance.
Here too, the tide is turning and a new generation of perfumes is beginning to emerge. These, collectively referred to as "feel good scents," aim to change our mood on a more scientific or energetic level – as well as just smell good. One of the leaders in this industry is The Nue Co., which was founded in 2017 to tackle ineffective supplements and turn the supplement world into a luxury experience, instead of a bottle of pills collecting dust in the dark. bottom of a food cupboard.
"We launched our original functional scent in 2018, and at that point it was really something very new," said Flo Glendenning, vice president of products at Nue Co. "It stems from our belief that supplements don't need to come in the form of pills, powders and tinctures, but to see our health as an ecosystem. And from there, develop products that deliver the benefits that we are trying to address in the best possible way.
They did not originally seek to make a fragrance of well-being. "When we started to develop our functional scent, we wanted to create an instant anti-stress supplement. And we looked at the landscape and tried to figure out what we could create that would produce immediate results. The reality is that it takes an average of 20 to 40 minutes for a capsule to decompose depending on the shell. And a tincture takes about 20 minutes to absorb into the body. So none of these offer immediate benefits, while your sense of smell, your olfactory system, is one of the fastest ways to impact our cognitive and emotional state. Once we made that connection we thought now this is really interesting; this is an area in which no one else has innovated. They worked on Functional Fragrance with nose Frank Vogel, who also created the cult classic Santal 33 from Le Labo. The scent works as a supplement – alerting and activating different areas of the brain – without compromising its scent.
"What really sets Nue Co. apart is the fact that in all of our fragrances, we use patented neuroscience technology to tap into different parts of your brain to deliver these different benefits – from focus to energy," explains Glendenning. "The idea is that there are certain parts of your brain that respond to certain senses. Different families of scents cause different parts of our brain to react. For example, woody smells tend to be very soothing to us, while that citrus tends to stimulate a different part of our brain which acts as a form of invigoration – I like to think of it as giving a boost of energy to a particular part of the brain. those days when you can't really get your head in the game, just feeling a little sluggish or in need of a brain reset, using any of these products can really help ease this down. change of mind.For Mind Energy in particular, after 32 days of use, 83% of people said they had an increased level of focus, and 72 percent of people said they had increased their productivity And we didn't ask them anything more than using perfume. "
Another more recent brand that is also breaking new ground in wellness fragrances is Vyrao, which launched in May this year. Founded by Yasmin Sewell, former VP of Creative at Farfetch, the fragrance brand is more focused on evoking specific moods and emotions, all with additional healing properties. Even the bottles themselves come with a charged diamond crystal. "The reason I started Vyrao, and why it happened to me, before the 2019 pandemic, was because I really felt there was a change in people's attitudes – how we are connecting with it. the brands and why we buy the things we buy. After 25 years in fashion, I didn't think something that looked really cool or pretty was enough. It had to be what was going to make me like something or really connect me, "Sewell explains. She, like Nue Co., did not seek to make a perfume specifically. "As far as I'm concerned, what I wanted to create was a mark of well-being. I didn't know at the time that it would be perfume. It was more about energy.
When it came to creating the scents themselves, she worked backwards to the way many perfumers work, starting with the end result of how she wanted people to feel. "The connection of perfume with the senses and the emotion and the change it can create is really powerful. What I did was solidify the emotions I wanted to evoke; I wasn't thinking about smells, I was instead thinking about specific plant flowers and their properties. She passed the brief on to perfumer Lyn Harris (creator of Miller Harris), who created a range of five scents – from the hypnotic Witchy Woo to the Free 00 fluid. They worked with classic fragrance ingredients that were also known for. their healing benefits. "We used the water lily because the essence gives you courage from the heart, the iris which is very cleansing and the bergamot to lift and let go," says Sewell.
Wellness perfumes are still a young market and, while a few brands are innovating, it is still far from the norm for perfume brands to consider additional properties to perfumes. But, any scents that help you smell amazing and lift your spirits? Sign us up.
This content is created and maintained by a third party, and imported to this page to help users provide their email addresses. You may be able to find more information about this and other similar content on piano.io